2015 Expo NOV 13th & NOV 14th
Friday Noon to 2am * Saturday 10am to 2am ALL AGES Share
200+ Pinball, Arcade & Console games on free play
Exhibitor Booths $150.00
'
Vendor Sponsor:
Booth sizes are from FREE if you bring 5 Pinball or stand up Arcade games Set up for Free play for the General Public,let us know how much space you need and what you will be selling!
this includes passes for you and the people who are working the booth and a few extra for your families.
---
---
Atarimatt is rad.
Biography:
I make cool songs by reprogramming multiple Synthcarts.
Band Interests:
dreamcicles, new underwear, mowing the lawn, stupid shit, happy mayonnaise.

---
| | |
| --- | --- |
| | Activision will be giving us games and Swag to give out at the show of thier most popular family games. |
---
| | |
| --- | --- |
| | Bio: Tim Peterson and Jonathan Leung launched the Arcade Repair Tips blog in 2008 as a resource to provide general information on arcade repair to the public. Since that time, they have produced over 50 videos as part of their Arcade Repair Tips Video Series and answered hundreds of emails on their Question & Answer Podcast. With their keep it simple approach and positive attitude, Arcade Repair Tips gives even the most confused beginner the skills and the confidence they need to do their own repairs. Just remember their motto: when you fix the game, you play the game! |
---
| | |
| --- | --- |
| | Chris Munro has been a staple at the Houston show for collectors and people looking for that odd something, he always brings a Big ole' table o' stacked with pinball & arcade parts that you might need to finish that project or something cool to put on your wall! |
---
Coin Taker LEDs: Demo for the NEW flicker Free LED's, Show Discount Code plus give aways!
QUALITY PINBALL LED BULBS AT AFFORDABLE PRICES
---
-Addams Family, Attack from Mars, and Medieval Madness Demo games!
ColorDMD is an LCD display designed to replace the traditional orange dot matrix displays (DMDs) used in pinball machines. Round dots are drawn to the LCD to emulate the original dots. Because it's an LCD, any color dot is possible. By adding in proprietary algorithms and hardware we are able to create a multicolor display to enhance older games designed originally with only one color.
---
Will be at the show for awards and will do a seminar
Walter Day is considered the "Patron Saint of the Video Game Age". As the founder of Twin Galaxies in 1981, he worked towards establishing video game playing as a professional sport and inspired the creation of the International Video Game Hall of Fame in Ottumwa, Iowa.
---
| | |
| --- | --- |
| | Donny will be Signing autographs and selling his art work at the show. "Dirty" Donny Gillies is a freelance artist working mostly in the rock, punk and metal music industry designing album covers, show posters and band merchandise but also has roots to the hot rod, pinball, skateboard and designer toy worlds. He has produced work for such bands as The Hellacopters, The Melvins, Queens of the stone age, The Wildhearts, Electric Frankenstein and the 5.6.7.8's, but is most noted for his work with metal band Metallica. His list of clients also includes Fender Guitars, Dunlop guitar pics, Vans, Bell Helmets and a graphic for Pro Skater Steve Caballero. |
---
Canceled last minute this year, we will have Dutch pinball give aways!
Dutch Pinball it all started with two guys from Holland with a passion for pinball: Barry Driessen and Koen Heltzel. For some time we had been thinking about starting some sort of pinball project, but it wasn't until april 2010 that we actually got the ball rolling. We heard about the P-ROC board and visited someone in Holland who had ordered it. Soon enough we decided we were going to order one too and try to develop brand new software for The Machine: Bride of Pinbot, that would feature a dot matrix display (originally it has alpha numeric displays) and was more appealing than the original (which is often considered a one-shot game). First we got our hardware sorted out by putting in a newer transformer, a DMD display and a DMD controller board (for powering the new display). Then we started developing new software and graphics. After that Jules Reivers joined our team to help with a very important - and yet missing - part of the game: music and sound effects!
---
| | |
| --- | --- |
| | GAME OVER VIDEOGAMES is an independent chain of classic & used videogame stores in Texas with a huge selection of more than 10,000 games, systems and accessories for Atari 2600, Intellivision, NES, SNES, Genesis, Dreamcast, Playstation, Saturn, 3DO, Turbografx-16 and many more! Plus, we have the largest selection of video game related items as well such as books, tshirts, keychains, candy, stickers, etc. We pay cash or store credit for all trade ins. Buy, sell, and trade YOUR favorite classic video games at Game Over Videogames. For store locations or to shop online, please visit us online at www.gameovervideogames.com |
---
| | |
| --- | --- |
| | The Game Preserve is Houston's only Membership sponsored arcade. We are dedicated to preserving arcade machines, the arcade experience and supporting the Houston Arcade Community. We have over 50 Classic video games and pinball machines, all on free play in a family friendly environment. Stop by the web site for more information on how you can get in on the fun and get your Game On more than once a year. At The Game Preserve it is always Game Not Over. |
---
| | |
| --- | --- |
| | Though Mark Hoff has been the world record holder on the arcade edition of Red Clash for nearly 30 years, his true claim to fame rests on his contributions to Twin Galaxies back in the "Golden Age", when he was a member of the Twin Galaxies staff and helped create the electronic scoreboard that was feature on the "That's Incredible Olympics", filmed at Twin Galaxies in 1983. |
---
Custom T-Shirt Sales
We specialize in the impossible. Our t-shirts focus on the nostalgia genre, Sci-fi, Comic Book, Parody, Anime, You-name-it. And we are very excited to show off some of our new video-game inspired designs! TMNT, Pac-man, Super Mario, DBZ and many more!!!
Always Remember, "If you can think it, We can Ink it!!!"
---
| | |
| --- | --- |
| | "...The Legion is an all-volunteer organization formed for the express purpose of bringing together costume enthusiasts under a collective identity within which to operate. The Legion seeks to promote interest in Star Wars through the building and wearing of quality costumes, and to facilitate the use of these costumes for Star Wars-related events as well as contributions to the local community through costumed charity and volunteer work..." |
---
- Give aways and prizes
Jersey Jack Pinball, Inc. was founded to design and manufacture full featured mechanical action commercial arcade pinball machines. Games that will be played and enjoyed for generations to come. We are committed to exclusively building full-sized, full featured commercial arcade pinball machines and we are the only current manufacturer of Pinball Machines in the United States with that Mission.
Jack Guarnieri started servicing electro-mechanical pinball machines in 1975. From that beginning love-at-first-sight experience, Jack has worked passionately in the amusement game industry. His love of pinball is well documented and in 1999 he started PinballSales.com which boasts over 11,000 loyal customers, many of whom Jack counts as friends today. Our Passion is to create games that are fun to play and earn money commercially. These games are treasured and appreciated by pinball players of every age and gender all over the world.
The most important role Jack can be is our customer, a Pinball Player. To take the root of what is best loved, true mechanical action married to the latest technology where we build our games with Passion, not with a Calculator.
---
- Johnny J. Segura III Artist | Professional | Digital Art
I am a self-taught artist with a love for Anime and Manga. Chew is my favorite comic right now. Archer is my favorite TV show. And as far as music goes.. WAY too many to list. Anything Devin Townsend. Between the Buried and Me. BloodBath. GWAR. If it's hard and offensive there's a chance I love it! Got any questions? Just ask.
---
Joystix Classic Games and Pinballs has been serving Houston and surrouding areas since 1987. Our first machine was a stuffed animal crane and a two car garage served as our workshop. After years of continual growth, we know have one of the largest showrooms in the country. We carry most major manufacturers products in the amusement industry. We always maintain close to 250 classic and new arcade games, pinball machines, jukeboxes, air hockey, dart machines, photo booths and much more in our showroom.
Joystix takes pride in being the only retailer in Texas that not only provides in house service but also accepts trade-ins toward new equipment. We have a vast networking system and can locate almost any game you desire. Our customer service is second to none and you can always reach me the owner, Charlie, instead of any answering machine after 5:01p.m. If you are looking for a particular game or an awesome place for your party, Joystix has the experience and integrity to satisfy your needs.
---

Lone Star Pinball Association- Pinball Parts and memorabilia for the People!
---
- Give aways and prizes
Marco Specialties, Inc. was founded in 1985 with one mission: provide pinball machine owners one source for Everything Pinball.
Online since 1999, Marco has since grown to offer over 30,000 individual parts for thousands of games to customers around the world. With thousands of rare parts, large inventories of common parts, next-day fulfillment, and unmatched customer service, Marco continues to raise the bar for the pinball industry. Customers return to Marco again and again thanks to the industry's largest database of pinball parts carefully matched to individual games.
---
Will be at the show for awards and will do a seminar
In addition to being proclaimed the "Video Game Player of the Century" at the 1999 Tokyo Game Show, Billy has enjoyed eternal fame as the 1st person to achieve a "perfect" score on Pac-Man and for his mastery over Donkey Kong and Donkey Kong, Jr., among history's most revered games.
---
| | |
| --- | --- |
| | Microsoft will be bringing 6 xbox 360's for a tournament each day with a Xbox Party Prize (at the Microsoft Store) to the winner. We will also have an Xbox with Kinect setup on the big screen again this year. Microsoft will also be giving out to attendees a store discount card! |
---
Will be at the show with machines will do a seminar
It's a game changer

The P3 is a pinball platform. It supports hundreds of completely different game apps, each providing a unique gaming experience and offering something for everybody, kids and adults alike! Many of these games will be written by us. Others can be written by you! When combined with different upper playfield shot layouts, the possibilities are truly endless.
Our first suite of games will take you to imaginery worlds you've never seen before and through interactions you never dreamed were possible. Unknown adventures lie ahead! Journey through outer space, encountering new worlds, making new friends, and battling new enemies. Each world presents new challenges, scenery, and interactions, as does the seemingly empty space around it.
---
will do a seminar
Jim Schelberg of the Pingame Journal will presented a series of video clips in his Pinball in the Media series. Jim collects all references to pinball in TV shows, commercials, and movies, and publishes a number of Media Clips DVDs. He welcomes submissions of new sightings he can include in future discs and seminars.
---
- Give aways and prizes
Stern Pinball, Inc. ("SPI") designs and manufactures arcade-quality pinball gameslocated just outside Chicago, Illinois.
The company traces its lineage to Philadelphia in the 1930's when Sam Stern got into the business of operating pinball games. These new games were all the rage in bars and restaurants, and game operators were making a very good living. Sam became so successful as an operator that he soon became a game distributor as well.
Through the first decade of the new millennium, SPI has continued to carry the pinball banner and promote the game throughout the world. The company has released many popular games, including Pirates of the Caribbean, Indiana Jones, Shrek, Batman, Spiderman, the Simpsons Pinball Party and many more. Its games continue to be enjoyed by both pinball enthusiasts and casual players around the world.
---
The Rebel Legion is an international Star Wars costuming organization created by, of and for people interested in creating costumes from the Star Wars mythos. Research, create, build and improve your costumes in a place where costumers with similar passions share skills, tips and ideas. Jedi, Rebel Pilots, Troopers, Princesses and even Wookiees.... we've got them all....and we're always looking for more.

We are the good guys!
---
| | |
| --- | --- |
| | The 2015 Texas Pinball Festival will be held the weekend of March 27th-29th at the Embassy Suites Dallas - Frisco Hotel and Convention Center in Frisco, TX. Our goal is to fill this space with more than 400 pinball machines, classic video games and other game room goodies set up on free play for everyone to enjoy the entire weekend. Leave your quarters at home! |
---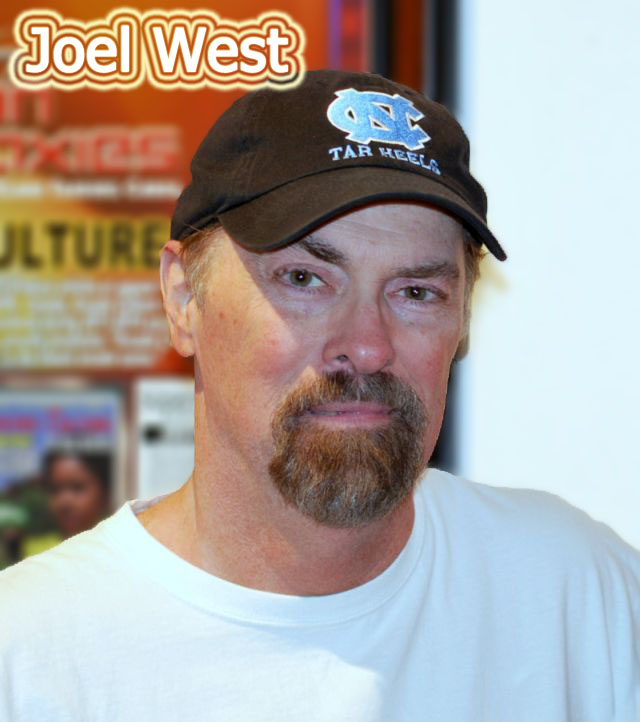 Joel West is one of the legends of the "Golden Age of Arcades" who pioneered the birth of competitive gaming. As an icon in the first generation of hard-core gaming, Joel was among the first to analytically dissect a video game in order to capture a world record. During his long career, he broke the world records on Berzerk (Fast), Berzerk (Slow), Rally-X and Frenzy. As one of the 16 gamers appearing in the famous LIFE Magazine photos, Joel's place in history is guaranteed.
Exhibitors Load in Information

Email me at machine@arcadecenter.com with what you are bringing. Load-in instructions

Load-in for Exhibitors and people bringing games is as follows
12pm until 12am Thursday
9am until 12pm Friday
Your game needs to be there (even if you sell it) until the end of the show.
the Vendor Section will be locked up at 10pm each night
Load out is Either End of Show Saturday Night
(Depending on how may people are left we will stay open until 2am) or you can load out on Sunday starting about 9am until 5pm. You can bring games to sell, but they must be on free play and everyone must be able to play them Games must stay until load out times unless there is an emergency
---
Click here to Contact us About the Expo! - Terms and Conditions
---
Back to main menu