Joe Crookham - My collection like many, started off with non-working cabinets that needed quite a bit of work. With the help of another member of the arcade community I was turned onto constructing new cabinets. This was really a perfect fit for me. I was able to combine my new love of arcade machines with years of woodworking experience. I reproduce classic arcade cabinets with the use of a high precision CNC router. My production list includes 30 unique cabinets and is continually growing.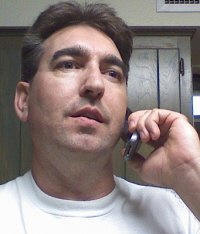 John Costa and show his wife Michelle, son Michael, and daughter Michaela has been participated in the arcade show for 7 years. They have been serious collectors of coin-operated machines for over 15 years, with a collection to date of about 180 pieces. Using his electrical knowledge he repaired games out of necessity to keep his own collection in top shape. Eventually, he branched out to the public to help them to maintain their games. He has worked on everything from table top pinball machines, to WPC pinball machines, to early 1930s/1940s jukeboxes.


Gene Cunningham - Owner of Illinois Pinball, Gene has contributed to the pinball hobby through out the years. From his vast personal collection to his business of helping collectors get the parts they need, he his one of pinball's patron saints. Hot off of his reissue of super rare Big Bang Bar pinball, he will be launching the remake of Capcom's King Pin pinball this fall.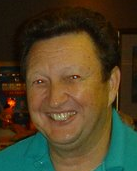 Dan Ferguson - Founder of the Lone Star Pinball Museum, Dan has one of the largest collections of pre-DMD pinball's in the USA. Dan had consulted on many pinball book's, and pictures of his machines have help chronolog the history of pinball.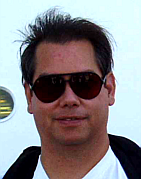 Ken Graham - A Former Williams Programmer originally hired as part of a small group that was to do the conversion of Williams games to the Atari VCS system. But ended up working on Mystic Marathon, and helped with playtesting Bubbles, Splat!, Sinistar and Joust Pinball.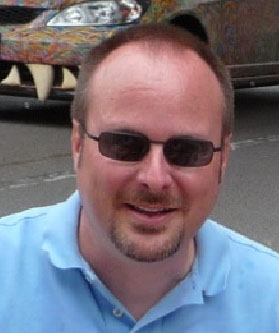 Darrell Spice jr - of SpiceWare, Home Brew Programmer and visionary is responsible for the excellent remake of Atari's 2600 'Warlords' known as 'Medieval Mayhem', the VCS game 'Stay Frosty' and ported the popular Stella emulator to the OS/2. He is currently working an updated version of Berzerk called Frantic for the Atari 2600.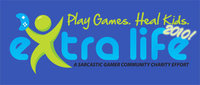 Extra Life - Groups of gamers playing for a cause! Extra Life for Kids is hosting video game marathons to raise donations and awareness for Children's Miracle Network hospitals. We love video games and want to use our hobby to give back to our communities and create a positive image of gamers as the awesome people they are.