2011 Expo NOV 11th & NOV 12th
Friday 6pm to 2am * Saturday 10am to 2am ALL AGES Share
200+ Pinball, Arcade & Console games on free play
Exhibitor Booths $150.00

Vendor Sponsor:
Booth sizes are from FREE if you bring 5 Pinball, Arcade, computer or console games Set up for Free play for the General Public,let us know how much space you need and what you will be selling!
this includes passes for you and the people who are working the booth and a few extra for your families.
Exhibitors and folks bringing games

---

---

---

---

Chris Munro - Big ole' table o' pinball * arcade parts that you need!
---
Cindy Arceneaux - Collectibles by the ton!, gotta have that Tom selic poster ;)
---
My collection like many, started off with non-working cabinets that needed quite a bit of work. With the help of another member of the arcade community I was turned onto constructing new cabinets. This was really a perfect fit for me. I was able to combine my new love of arcade machines with years of woodworking experience. I reproduce classic arcade cabinets with the use of a high precision CNC router. My production list includes 30 unique cabinets and is continually growing.
---

Coin Taker LEDs: Demo for the NEW flicker Free LED's & Show Discount Code!
---

Demo board for Attack From Mars Pinball!
---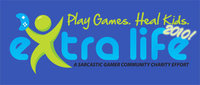 ---

GAME OVER VIDEOGAMES is an independent chain of classic & used videogame stores in Texas with a huge selection of more than 10,000 games, systems and accessories for Atari 2600, Intellivision, NES, SNES, Genesis, Dreamcast, Playstation, Saturn, 3DO, Turbografx-16 and many more! Plus, we have the largest selection of video game related items as well such as books, tshirts, keychains, candy, stickers, etc. We pay cash or store credit for all trade ins. Buy, sell, and trade YOUR favorite classic video games at Game Over Videogames. For store locations or to shop online, please visit us online at www.gameovervideogames.com
---

---

---

Illinois Pinball - Gene Cunningham will have parts, Play Fields (8 Ball, Addams Family, Fun House,DH, Kiss, NBA, etc..), and Back Glasses galore!!
---
---
---
Joystix Classic Games - Charles Kalas will have to show top of the line Arcade & Pinball's for sale!
---
Lone Star Pinball Association- Pinball Parts and memorabilia for the People!
---

---

tHEY NEVER SHOWED UP!
---

---

---

---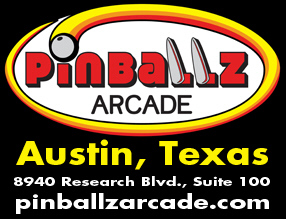 ---

---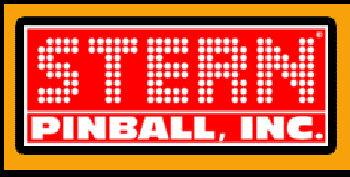 Stern Pinball, inc - All kinds of goodies for the show!
---
Exhibitors Load in Information
| | |
| --- | --- |
| Email me at expo@arcadecenter.com with what you are bringing. Load-in instructions If you are going to bring a game, load-in is between 9 am and 5 pm Friday Your game needs to be there (even if you sell it) until the end of the show. Load out is Either End of Show Saturday Night (Depending on how may people are left we will stay open until 2am) or you can load out on Sunday starting about noon until Noon. Each game you bring for free play and not for sale gets praise from us and Your adoring fans If you are bringing a game to sell there will be a charge for the weekend for each game. Bring a game for sale= $25.00 each You can bring games to sell, but they must be on free play and everyone must be able to play them Money will be collected before the show!!! Games must stay until load out times unless there is an emergency You can bring parts to sell, there will be some tables | |
---
expo@arcadecenter.com
---
Back to main menu